Description
VIBRO SEN
Breast massager
(3V. batteries operated - with 2 accessories)
CERTIFIED

VIBRO SEN stimulates in depth the blood circulation through the vibrating massage; it works directly activating and making stronger the breast muscles.
The massager has two accessories: a cup conceived for massaging the breast and a hemispheric plate that, applied to the cup, allows to perform a total massage of the body.
After few days of treatment, your breast will harden assuming a more natural shape aesthetically very beautiful.
It is enough to use it from 3 to 6 minutes twice a day, morning and evening, to get a perfect massage. In the evening it is advisable to have a shower to your breast alternatively warm and cold.
An useful and manageable tool
to bring everywhere with you!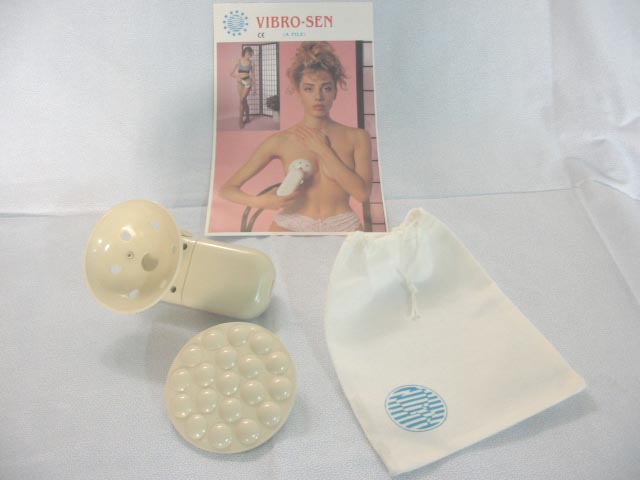 ---
PRODUCT'S DETAILS
CONDITIONS: new product in sealed package.
OPERATION: two batteries of 1,5V. (not included).
MANUFACTURE: Italian product (Made in Italy), sold directly by the manufacturer.
CONTENT OF THE PACKAGE:
- Massager VIBRO SEN.
- 2 accessories (cup and hemispheric plate).
- Practical pouch to place the tool after use.
- Multilingual instructions for use.