Description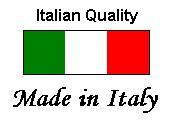 Handicraft Product
This article is unique because of
its completely handicraft workmanship
Line Health
Back pains? Here is the aid!
Choose the best solution
conceived to ensure a good form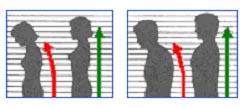 SHOULDER POSTURE
CORRECTOR
UNISEX
This article is suitable for
woman and man
SHOULDER POSTURE CORRECTOR is the perfect aid to improve your posture and to obtain an upright and elegant carriage, avoiding severe back pain.
Made of elastic material, SHOULDER POSTURE CORRECTOR is soft, durable and breathable.
It is very practical to wear, with convenient velcro fastenings that allow an easy adjustment, always offering an excellent fit and an immediate remedy for a healthy posture.
Available color pearl grey
in the following sizes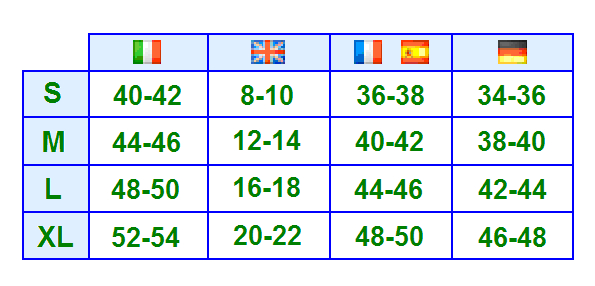 (The indicated sizes refer to the clothing ones)
_________________________________________
PRODUCT SPECIFICS
CONDITIONS
New and packaged article.
MANUFACTURE
Article of Italian production (Made in Italy),
sold directly by the manufacturer.
COMPOSITION
52% Polyamide, 22% Cotton, 16% Elastomer, 10% Polyester.
FEATURES
- Adjustable velcro closure.
CONTENT OF THE PACKAGE
- SHOULDER POSTURE CORRECTOR.
- Instructions for use.
ATTENTION
The colour's tone of the product could be
slightly different than that of the pictures.