Description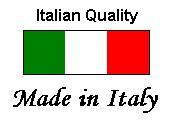 Handicraft Product
This article is unique because of
its completely handicraft workmanship
Line Health
Back pains? Here is the aid!
Choose the best solution
conceived to ensure a good form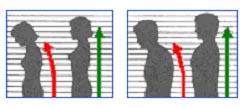 POSTURE SUPPORT BRACE
WITH STAYS
UNISEX
This article is suitable for
woman and man
Made of soft elastic material, durable and breathable, POSTURE SUPPORT BRACE WITH STAYS is a perfect aid to obtain a correct posture of the shoulders, holding the backbone upright.
It prevents back pain and scoliosis, very common among people with reduced motor activity or forced to remain seated for a long time.
The support has 2 flexible stays and crossed braces in the back with abdominal adjustable velcro closure, making it easy to wear under any garment, providing a complete freedom of movement and an excellent support action of back and abdominal muscles.
Available color black
in the following sizes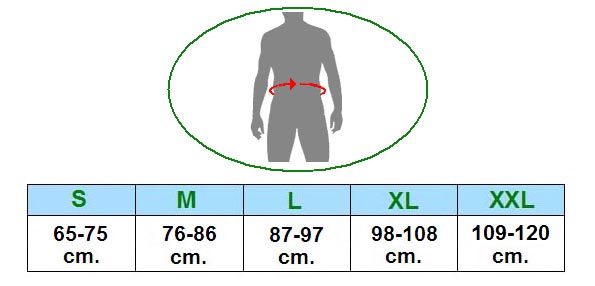 (The indicated sizes refer to the waist circumference)
_________________________________________
PRODUCT SPECIFICS
CONDITIONS
New and packaged article.
MANUFACTURE
Article of Italian production (Made in Italy),
sold directly by the manufacturer.
COMPOSITION
52% Polyamide, 22% Cotton, 16% Elastomer, 10% Polyester.
FEATURES
- 2 flexible stays.
- Adjustable velcro closure.
CONTENT OF THE PACKAGE
- POSTURE SUPPORT BRACE WITH STAYS.
- Instructions for use.
ATTENTION
The colour's tone of the product could be
slightly different than that of the pictures.