Description
INVISIBILE
Nipples-cover patch
(for aesthetical use)
Give a flower to your breast ...
| | |
| --- | --- |
| Without | With |
INVISIBILE is the revolutionary nipple-cover patch that eliminates every consequential embarrassment to wear adherent suits, tops and sheer bras.
INVISIBILE is designed as a flower, studied to ensure a perfect adherence of the product so that it can't be visible from outside.
The colors
- NUDE
- BLACK WITH EMBROIDERY
- MIX (10 Nude and 10 Black with embroidery)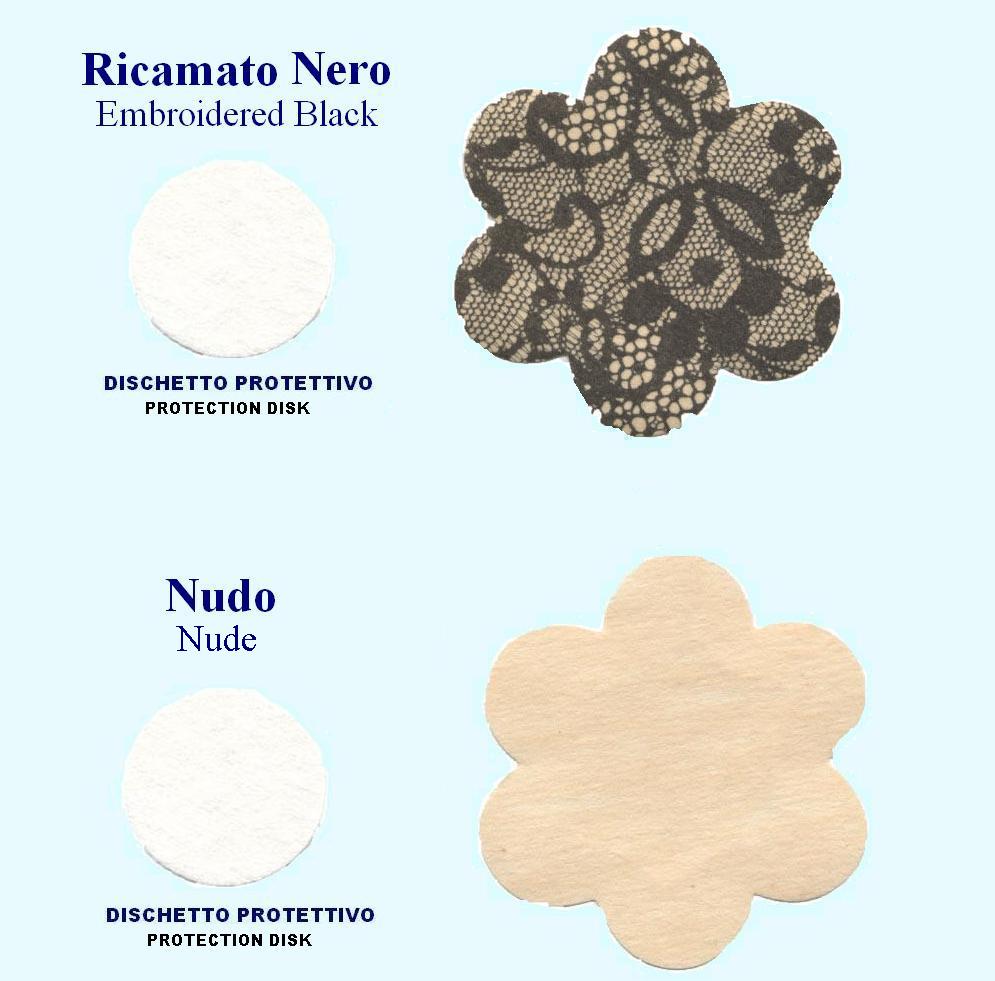 ---
PRODUCT'S DETAILS
CONDITIONS: new product in sealed package.
MANUFACTURE: Italian product (Made in Italy), sold directly by the manufacturer.
CONTENT OF THE PACKAGE:
- Set of 20 pcs. (10 pairs) of INVISIBILE in desired color.
- Multilingual instructions for use.
SALIENT INDICATIONS FOR USE
- The product is realized with nontoxic adhesive. It must be destined only and exclusively to aesthetical use.
- Wear only after having carefully clean and dried the skin with the purpose to allow the greatest adherence.
- This is a mono-use application that is not recommended in presence of illnesses of the skin or irritations and also during the nursing and the menstrual cycle.
Properties
| | |
| --- | --- |
| Color: | MIX (10 Nude + 10 Black with embroidery) |