Description
Nature Line
Handicraft Product
This article is unique because of its completely handicraft workmanship.
CORNETTO Neck-pillow with grape's seeds
Hot use
Heated in the oven, microwave or simply on the heater, the neck-pillow with grape's seeds has a beneficent effect in case of headache, cervical pains, backache, abdominal cramps, rheumatisms, stress, sleep troubles and can also be useful for a revitalizing massage of legs and feet after a fatiguing day.
Cold use
The neck-pillow with grape's seeds can also be used cold against migraine, inflammations, teethache, swelling, bruises, varicose veins, stretchings and bugs' stitch. To cool it, you only have to put the neck-pillow into the freezer or refrigerator.
UNISEX
For man and woman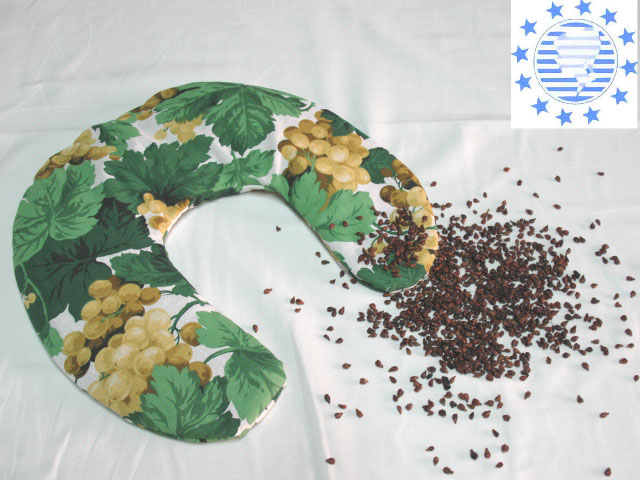 ---
PRODUCT'S DETAILS
CONDITIONS: new product in sealed package.
MANUFACTURE: Italian product (Made in Italy), sold directly by the manufacturer.
FILLING MATERIAL: grape's seeds carefully selected and processed (origin: Germany).
SIZES: about cms. 35x33 (see the picture).
CONTENT OF THE PACKAGE:
- CORNETTO with grape's seeds.
- Multilingual instructions for use.
ATTENTION
Design, color and theme of the product could vary without
notice, according to availability at the order's moment.