Description
COMODISSIMO
The pillow that helps to sit in a very comfortable way!
Thanks to its particular shape, this pillow allows to maintain a healthy position while driving a car or working with the computer, avoiding the body to sink and favoring a correct posture of the backbone.
The inside is realized in foam rubber of different thickness to the two extremities while the external cover is in cotton, with a zipper useful for the washing.
IDEAL IF YOU STAY HOURS
IN FRONT OF A PC!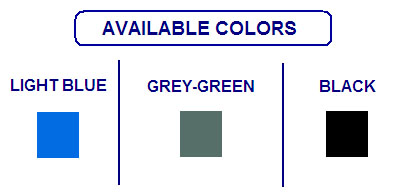 __________________________________________
PRODUCT'S DETAILS
CONDITIONS: new product in sealed package.
MANUFACTURE: Italian product (Made in Italy), sold directly by the manufacturer.
SIZES: about cm. 38 x 38 x 8/3 (wedge shaped).
CONTENT OF THE PACKAGE:
- COMODISSIMO of the desired colour.
- Multilingual instructions for use.
ATTENTION
Colour tone could be lightly different
than the one showed in the images.